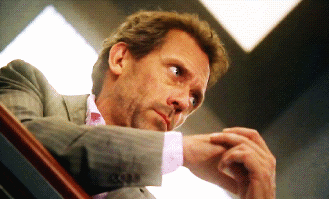 Wilson: I heard you were watching surgery with a patient's family. Talking to a patient's family. It's because of your hallucination, isn't it? After you were shot? You chose life; you decided you wanted meaning, so you took a case with no mystery. Something any doctor could do. A case with no upside except the satisfaction of helping another human being.
House: She thanked me.
Wilson: And... you felt nothing.
House: Wasn't even sure what I was supposed to feel.
Wilson: It's like your leg, its atrophied. Keep working it, the feeling will come.
Meaning, S3